What's on Tap

Help the environment and your spending by purchasing items on bulk and on tap
Bring your own re-usable bottles and jars and fill em' up!
Here's some of what we have: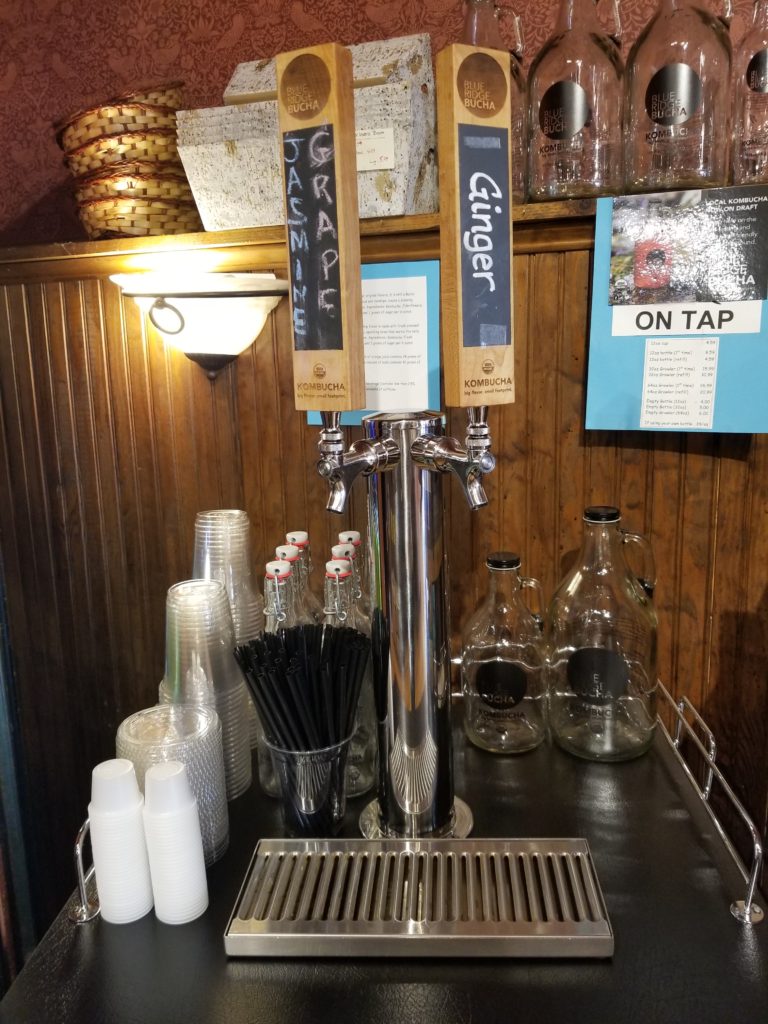 Kombucha – A lightly effervescent, fermented drink of sweetened black tea, flush with probiotics and antioxidants. Available in Ginger and Elderflower from our local supplier.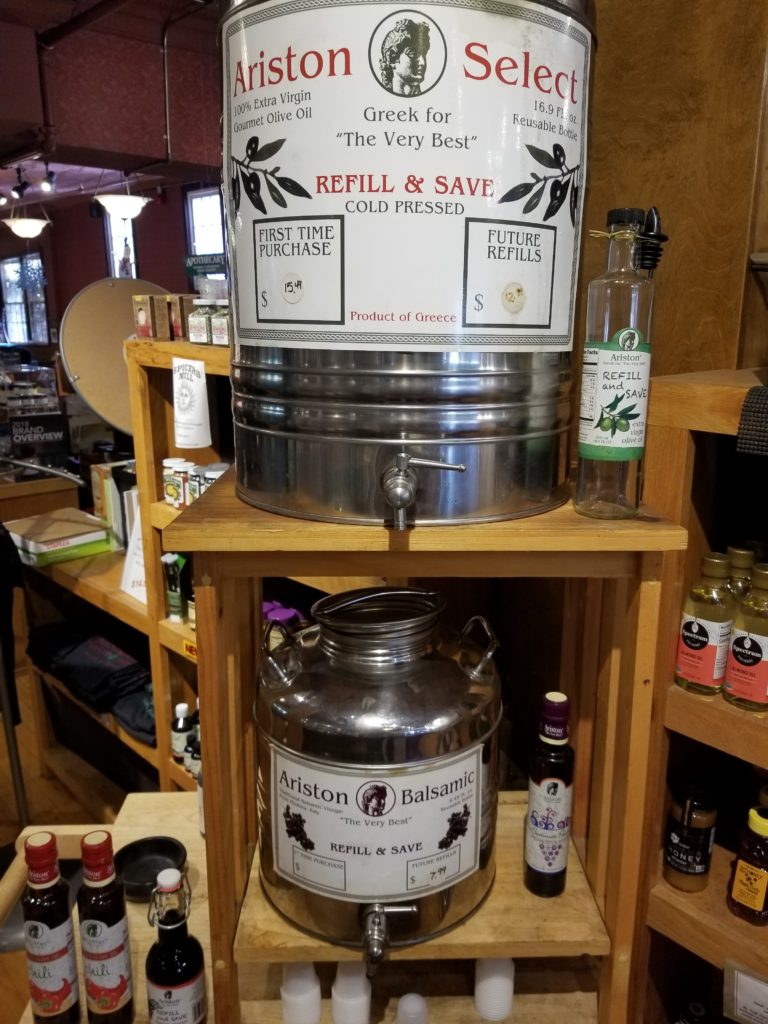 Olive Oil – It's not just olive oil; it's 100% Extra Virgin Gourmet Olive Oil from Ariston.
Balsamic Vinegar – Ariston's Balsamic Vinegar from Modena, Italy. Perfect on a salad!
Coffee – Pour yourself a hot cup of Staunton organic coffee in our Eatery. Our main flavors are smooth Brazilian body Number 7, medium berry Costa Rican Tarrazu, water-roast Columbian Decaf, and special flavor Winter Carnival.
We also sell nuts, dried fruit, herbs, spices and selected teas in bulk.