Body Care

We have a wonderful selection of body care products that reduce dry skin and replenish natural components your body needs.
Our Body care section features all-natural hair care, skin care, mineral make-up, essential oils, sunscreen, bug repellent and slice-your-own goat's milk soaps — everything you need to stay healthy, beautiful, and chemical-free.
Check it out!
Locally-made soaps from Wynott and Mieka
Body soaps from Nature's Gate, Dessert Essence,  Nubian, Olivella, Zum Wash, Aura Cacia, Grandpa Soap, Toms, Yes to Tomatoes, Bee & Flowers, and Four Elements.
Hair-care products from Desert Essence and Nature's Gate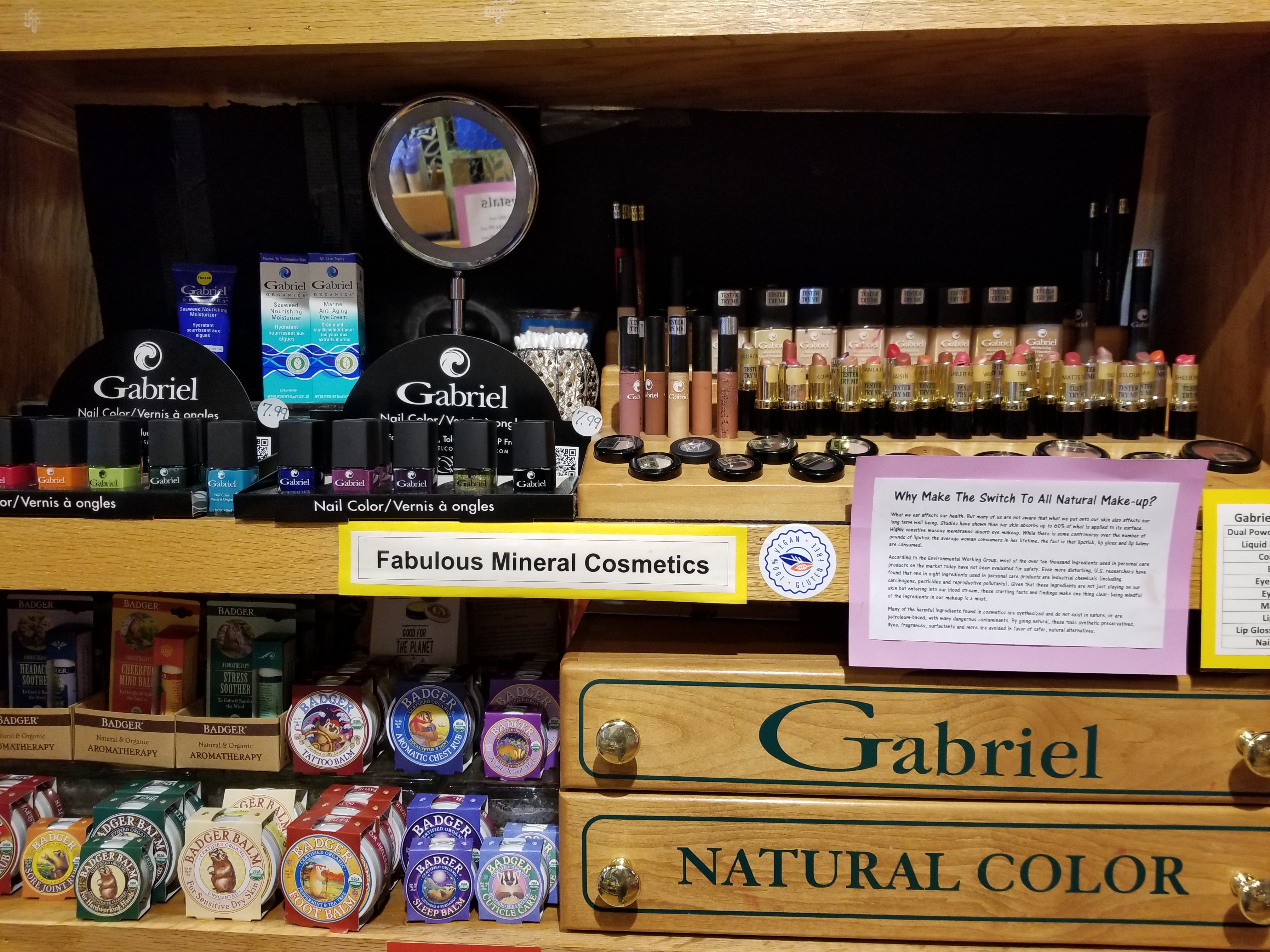 Make-up from Gabriel cosmetics and skin-care products from Badger Balms
Toothpaste from Tom's and Spry.

Essential oils from Aura Cacia and doTerra; a full selection of natural scents from cinnamon to lavender.
Henna hair dye from Rainbow